The Kentucky Miniature Horse Breeders Club (KMHBC) is the Kentucky Horse Racing Commission affiliate and represents the Miniature Horse Breeders in the Kentucky Breeders' Incentive Fund (KBIF).
The purpose of the KMHBC is to promote the miniature horse, to educate owners, members and other interested parties; and to unite all miniature horse owners to apply for the Kentucky Breeders Incentive Fund.
If you are a miniature horse breeder there are many benefits in participating in the KMHBC and the KBIF.
Please browse this site to learn more about the KMHBC and the KBIF.
To obtain more information, feel free to contact any KMHBC officer or director:
KMHBC YOUTH win $2000 for 2018!
KMHBC youth incentive award checks were presented at the 2019 annual meeting.

See the link at the left to see a list of all the winners and how much they won. If you would like to participate in this program and win award money Click the Youth Incentive Fund Rules link and submit the Youth Nomination Form that is on the Forms page. The current youth nominees are listed on the Youth nominees link. Good luck showing for 2019!
The KMHBC will again be sponsoring a $500.00 Youth Halter class at the Bluegrass Classic (Bowling Green, KY July 6-7, 2019), Kentucky State Fair (August 2019 in Louisville) and KMHB show (June 29-30 2019 in Shelbyville Kentucky). See the link on the left for the rules for this halter class.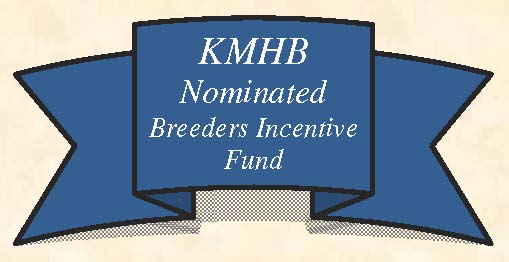 You are viewing the Official Web Site affiliated with the Kentucky Breeders Incentive Fund!
kentuckyminiaturehorsebreeders.org